DIAMANT 1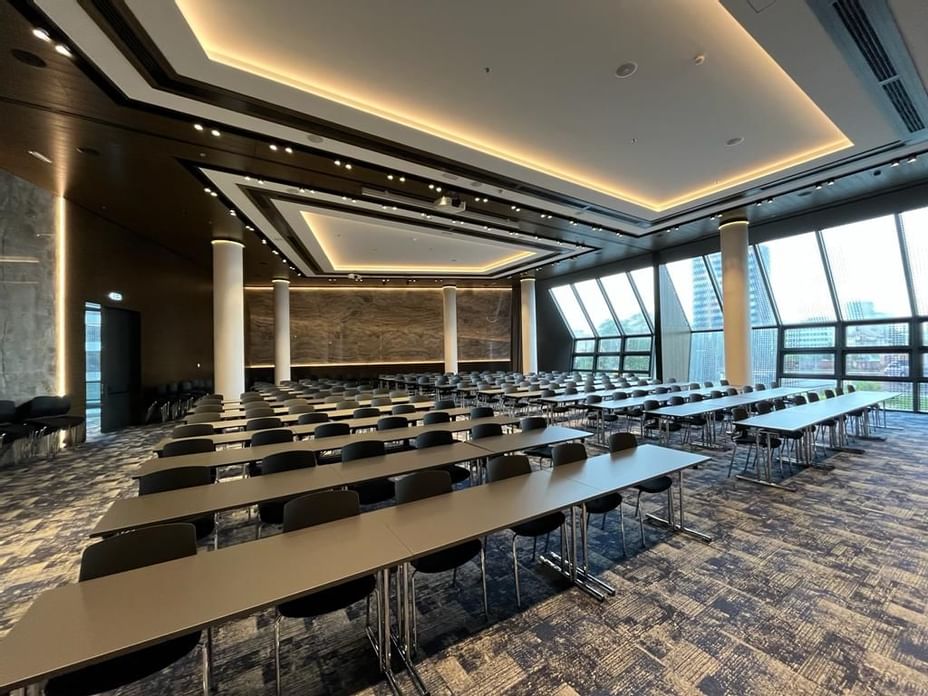 DIAMANT 1 is the perfect choice for all types and sizes of your meetings, conferences or events. Whether you're hosting a corporate event, organizing an important product launch or socializing in an exclusive setting, the DIAMANT conference hall provides an unforgettable and exclusive venue for your event. The luxurious DIAMANT 1 conference hall has a space of 175m2, can accommodate up to 150 guests and offers:
Screen

HD projector

Video Matrix

BluRay player

HDMI connection

Speaker desk

Wireless image transmission kit

Mixing desk

Audio recorder

Handheld wireless microphone

Head-mounted wireless microphone

Tabletop wireless microphone

Built-in ceiling speakers

Freestanding speakers
Compatible with the DIAMANT 2 congress hall, it has a capacity of 300 participants and measures 350m2.