Grand Plaza Hotel and Congress Centre 5* Superior
City Center Splendor: Luxury Living, Urban Elegance.
Grand Plaza Hotel and Congress centre Ljubljana 5* Superior is located in Ljubljana city centre, opens a beautiful view of Ljubljana castle and offers an immense comfort of accomodation. The hotel is equipped with eight congress halls with abundance of natural light that can accomodate up to 1.000 guests.
At the Grand Plaza guests can experience excellent cuisine at the hotel restaurant, while at the lobby bar they can enjoy in a variety of coffee and tea selection, classic coctails, local beer and regional wines.
ROOMS AND SUITES
Luxury accommodation
Enjoy all of the advantages, offered by Grand Plaza Hotel Ljubljana. Three hundred and fifty-five rooms (23-78 m2) are furnished in soft colours, with contemporary furniture and panoramic windows, from which you can admire Ljubljana's main attractions or rest your eyes on distant mountains. All of the rooms are equipped with a minibar, coffee machine, water heater, iron and an ironing board, which ensures you with everything for a comfortable stay.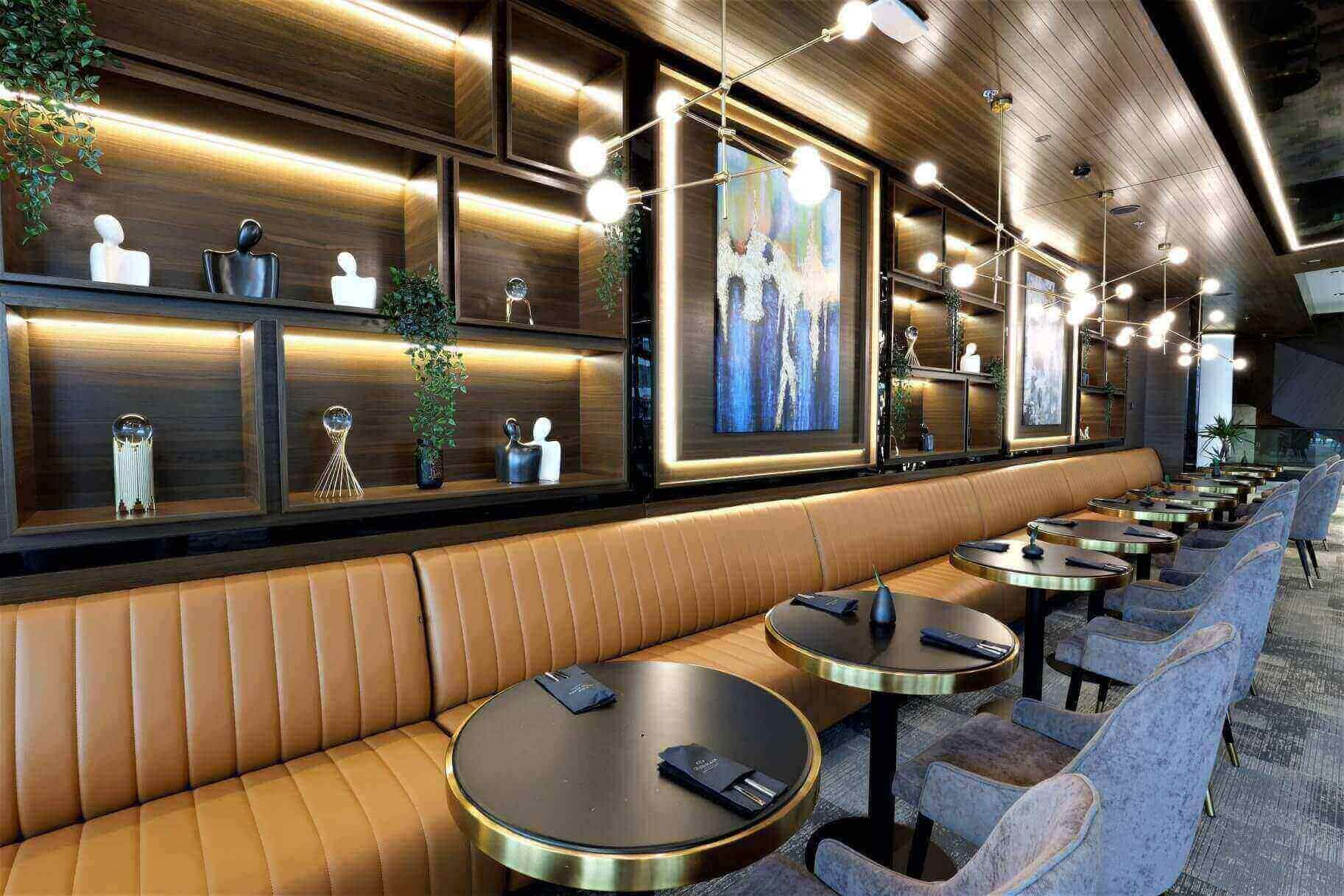 Hotel restaurant
Culinary Luxury
Grand Plaza Hotel and Congress Centre offers a varied catering assortment, where guests can savour numerous local, regional and international flavours. Hotel chefs create contemporary combinations of flavours, that delight even the most discerning palates.
Meetings and Events
Elevate your event's potential
The Congress centre is suitable for a variety of conferences, meetings, business and private events. It offers eight multipurpose rooms flooded with natural light with a capacity of 10 to 300 and a joint capacity for up to 1000 guests. Halls are spacious and modern and offer the latest audio-video and technical solutions. Our professional team will keep a watchful eye on your event through the entire process, to ensure quality and satisfaction.