Dining
Fine dining in Central Ljubljana
The GRAND PLAZA Hotel and Congress Centre offers a wide range of dining options, where guests can enjoy a variety of international and local flavors without leaving the hotel. Professional chefs re-interpret classic international and regional dishes while they create contemporary flavor combinations that delight even the most demanding palates.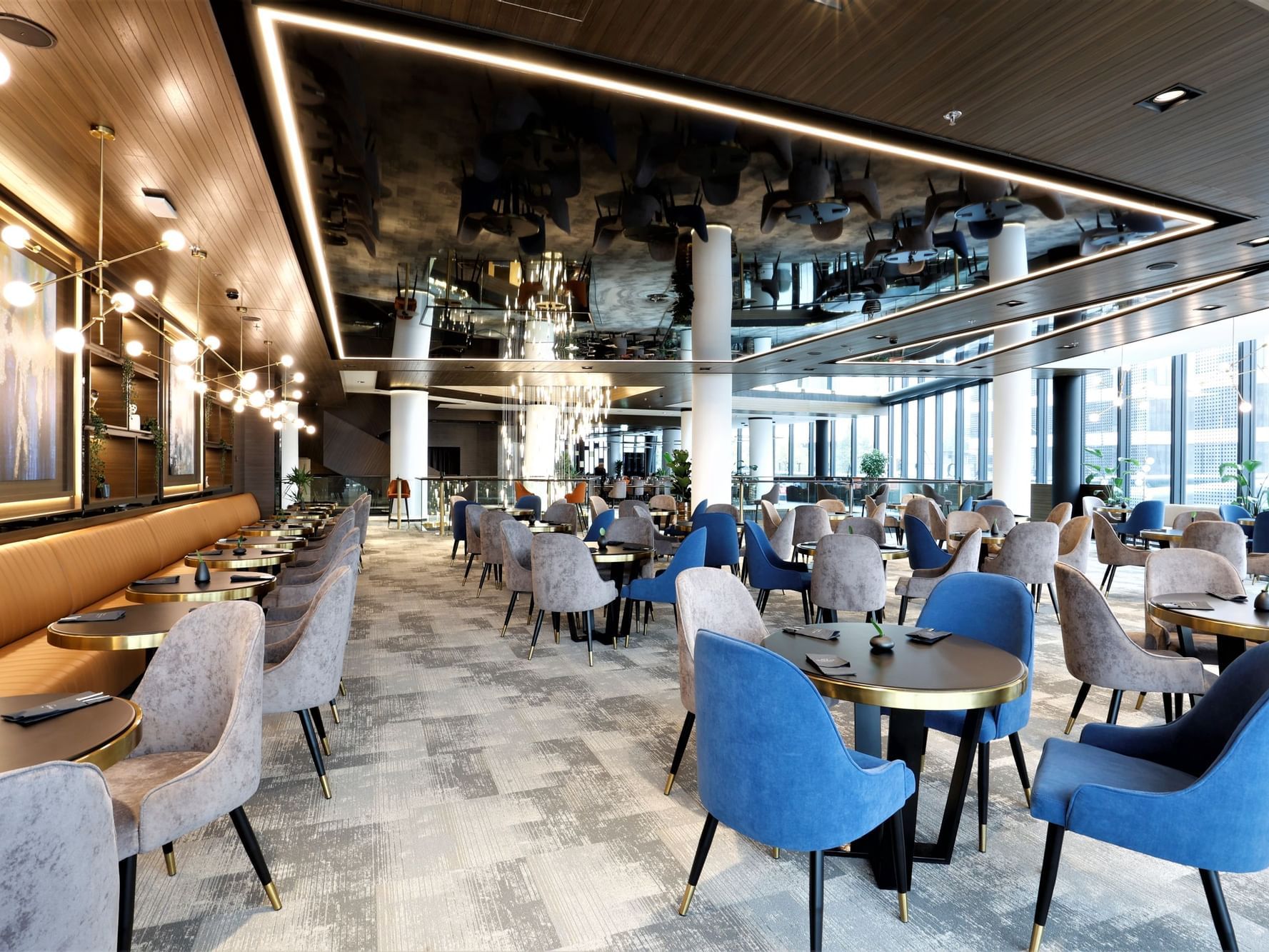 GRAND Restaurant
The GRAND PLAZA restaurant is open all days of the week and the kitchen is open until late, making it ideal for a quick meal between meetings or a longer dinner. Whatever the time of day, it always offers fantastic views and great ambience.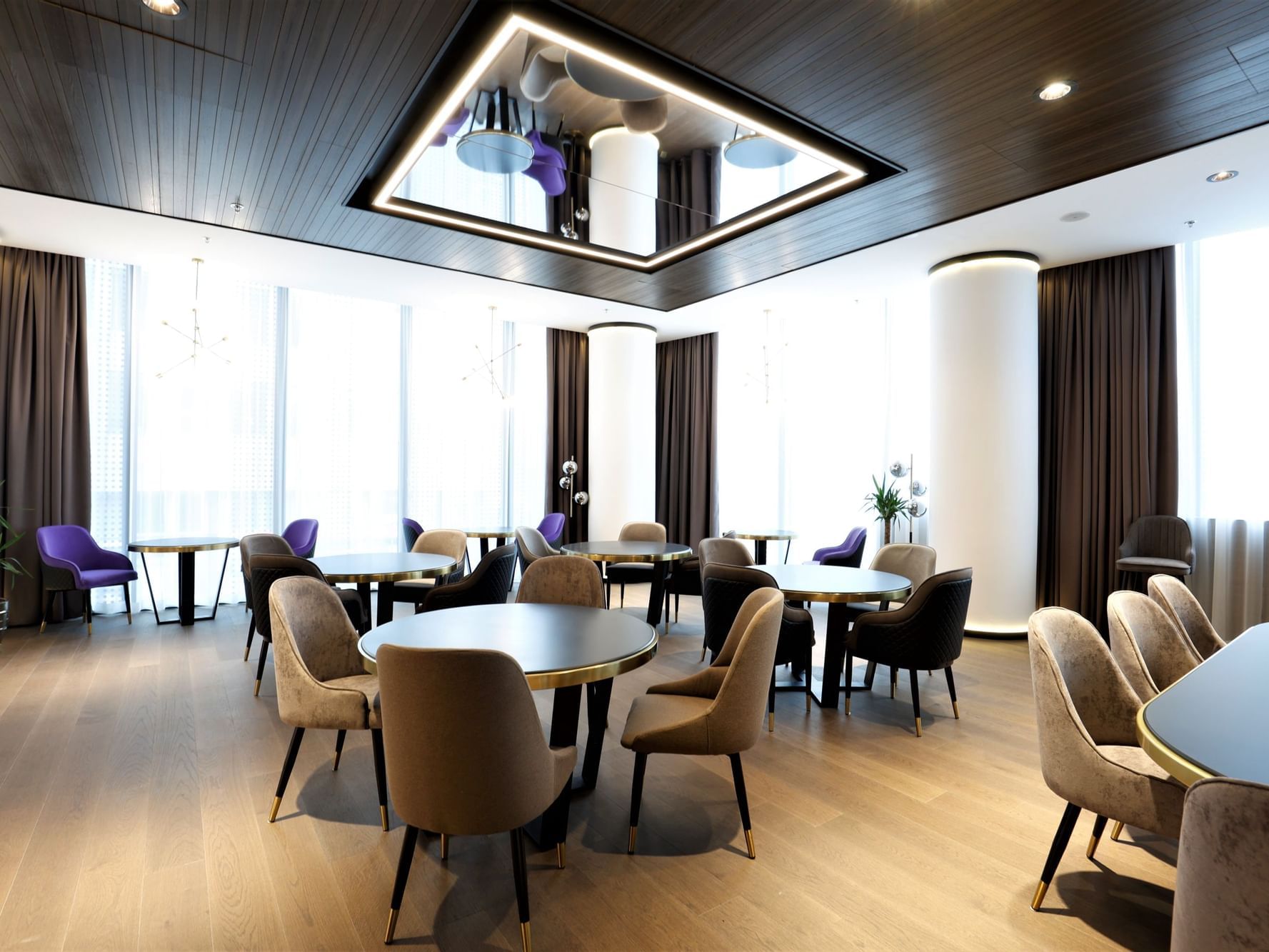 VIP Restaurant
At VIP Restaurant, our passionate commitment to serving great food is matched by our dedication to providing the highest quality service.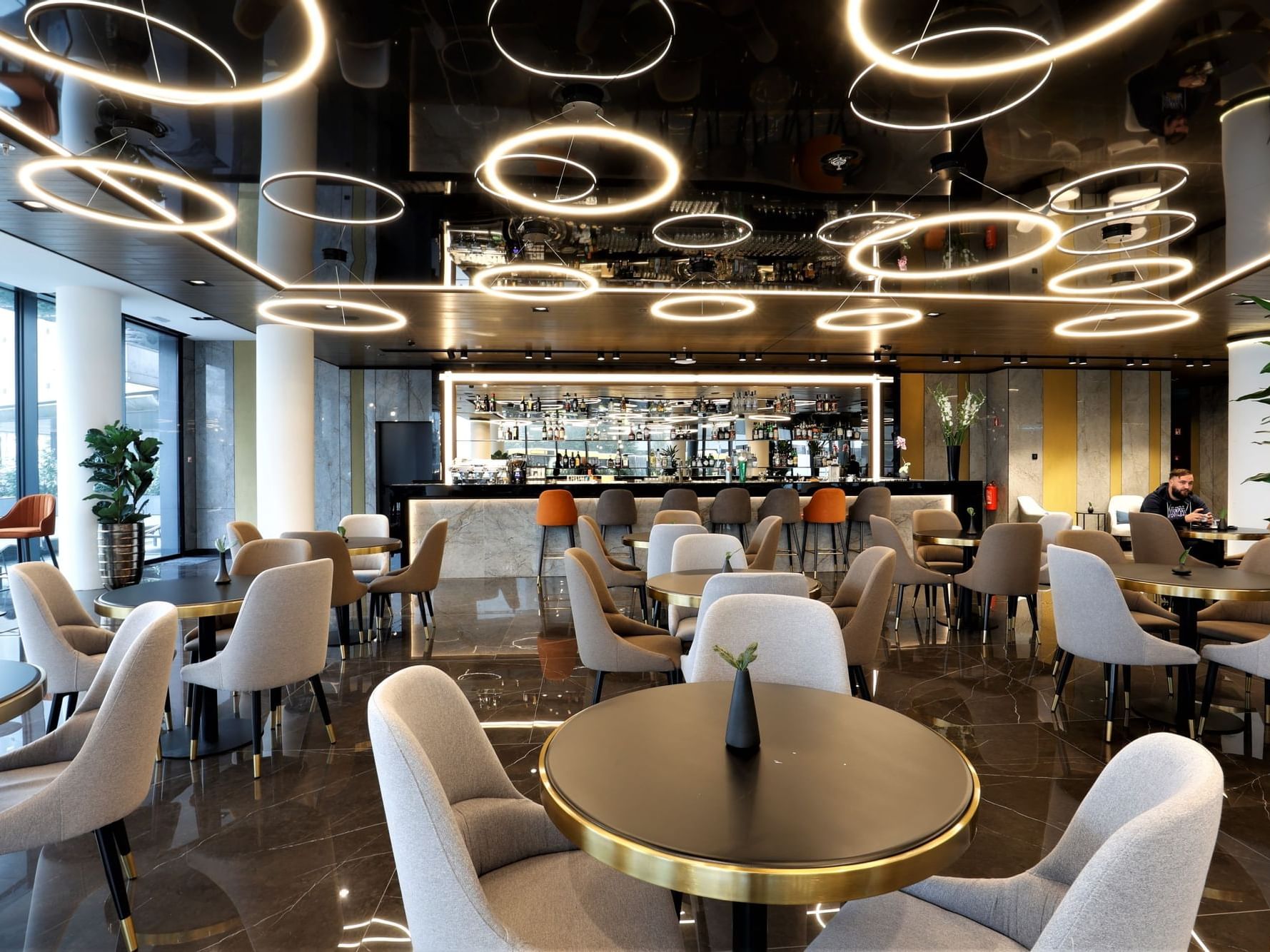 BAR Lobby
Take time for yourself and have a coffee or a glass of wine with a friend. There is something for everyone - the GRAND PLAZA bar offers a selection of fine wines, spirits and cocktails.